Fuso Canter
Medium Commercial Vehicle
Introducing the FUSO CANTER
Designed specifically with the unique and changing needs of small to medium enterprises in mind, the FUSO CANTER has been completely re-engineered from the wheels up. The built-in flexibility of the chassis cab design allows you to fit different body types to suit any application. Rugged and reliable, yet highly specified for comfort and safety, this medium-duty truck builds a tough base for your individual needs.
Download specification sheets
FE6 109 TD
FE7 136 TD
FG6 136 TD DWA
Drivetrain
With a capacity of 3 908cc, and producing 81kW/275Nm to 100kW/370Nm on the turbo intercooled version, this engine provides excellent low-speed flexibility, brisk acceleration and outstanding fuel efficiency. These engines are extremely economical and reliable.
Chassis
The FUSO Canter features a versatile chassis design for the most applications. Hot-rolled sections with riveted construction make for a lightweight chassis frame that's tough but flexible, while clear top-rails make body mounting easier and more cost-effective.
Standard
ABS, self-adjusting brakes, non-asbestos brake linings, reverse warning buzzer, tachometer, spin-on type fuel filter, spin-on type engine oil filter, seatbelts, cigarette lighter, heater and defroster, standard toolset, hydraulic jack.
Gearshift
The ergonomically designed in-dash gearshift lever features a short-throw shift mechanism and precise selector gate, and makes cross-cab access more convenient for both drivers and passengers.
Safety
Crash protection is comprehensively managed through our Realised Impact Safety Evolution (RISE) system. Safety features include reinforced cab floors, collapsible steering columns, cross-doorframe bars and impact-absorbing dashboards made from shatter-resistant materials. ABS and non-asbestos brake linings are fitted as standard on all FUSO CANTERS.
Cab
Designed for maximum driver comfort, the FUSO CANTER boasts increased overall cab dimensions, wider door apertures, a larger windscreen, and robust, stylish, and functional mirror arms. With a fully rake-and-reach adjustable steering column and adjustable driver's seat, front passenger split seat with integral headrests, and an easy-clean dashboard. Wrap-around halogen headlamps with clear-lens indicators lend a stylish look to the FUSO CANTER'S front grille, and a forward-tilting cab provides quick and easy access to its diesel engine.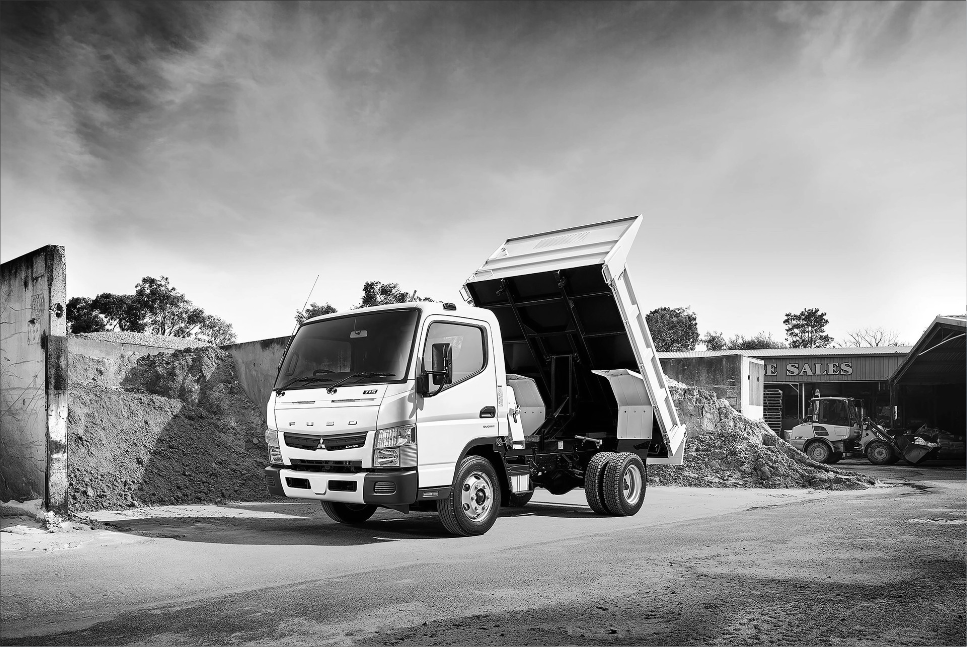 Warranty
FUSO Trucks are warranted against defects and faulty workmanship. Contact your nearest dealer to experience what Quality and Reliability really means. Terms and conditions apply.
Service Intervals
We keep your vehicles running perfectly to minimise the impact of downtime on your business. Contact your nearest dealer for a tailor-made SERVICE PLAN to fit your needs. Best Service Support from FUSO.
Pricing
Our dealer network is ready to assist with customing your FUSO Truck meet all your requirements and suit your budget. Contact your nearest dealer for Value for Money at its best.