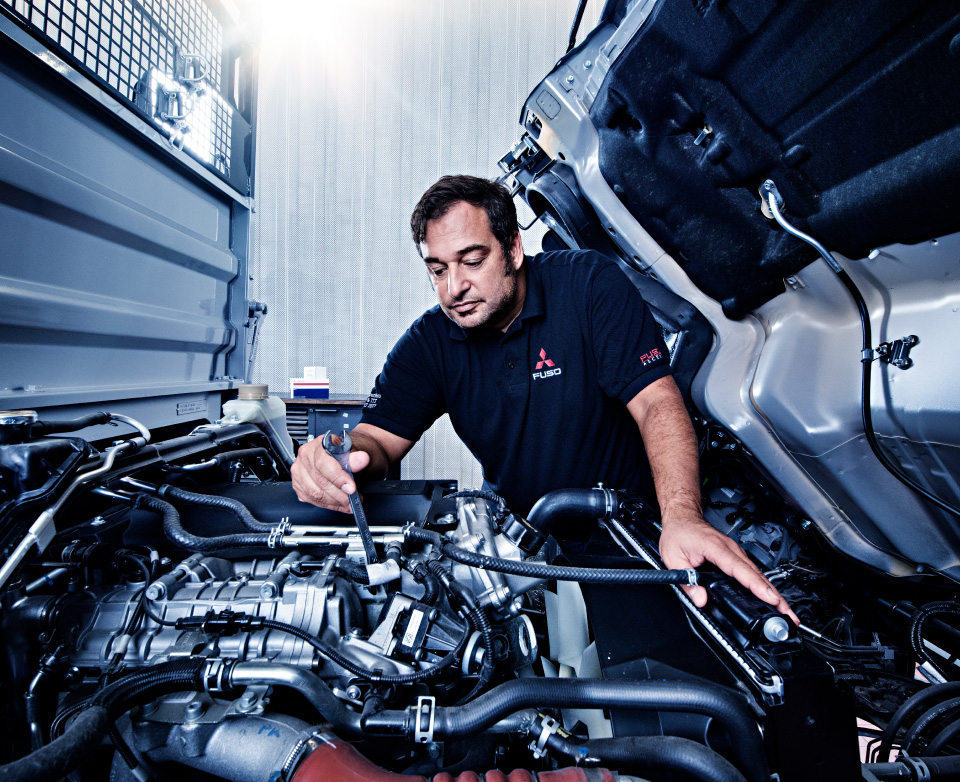 Quality service
Access to the best
Access to quality service, and the availability of parts, determines how well and how long your fleet performs.
Throughout our extensive Southern African network of service centers, our specially trained technicians are ready to address all your service needs.
By guaranteeing FUSO Genuine Parts and properly implementing essential maintenance, we can keep your vehicles running smoothly to minimise the impact of downtime on your business.
We're always looking to improve ourselves and our offering, innovating and developing new technology for driving performance and comfort, to give you the best value for your money.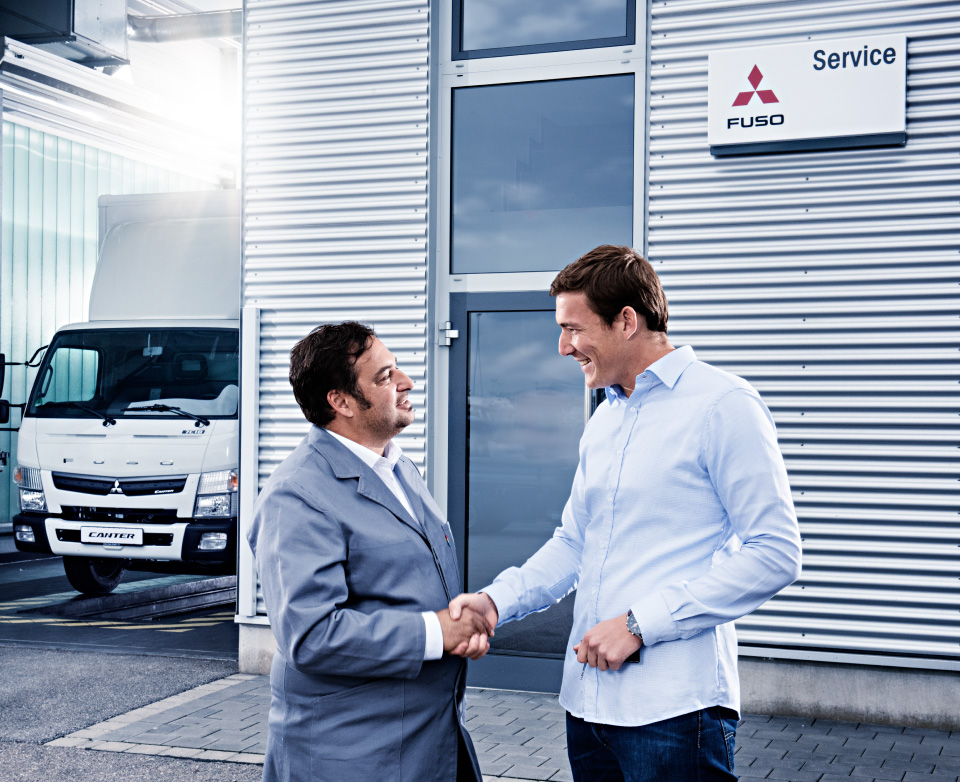 Our service promise
Responsive and responsible customer care is a FUSO hallmark.
With our extensive dealership network in Southern Africa, FUSO customers can rest assured that their vehicles are always maintained in excellent working, profit-generating condition.
Our 'WE PROMISE' service concept ensures a consistently high-quality service experience for customers. Ensuring essential maintenance is properly implemented and fitting high-quality FUSO Genuine Parts keep their vehicles running smoothly and minimise their downtime.