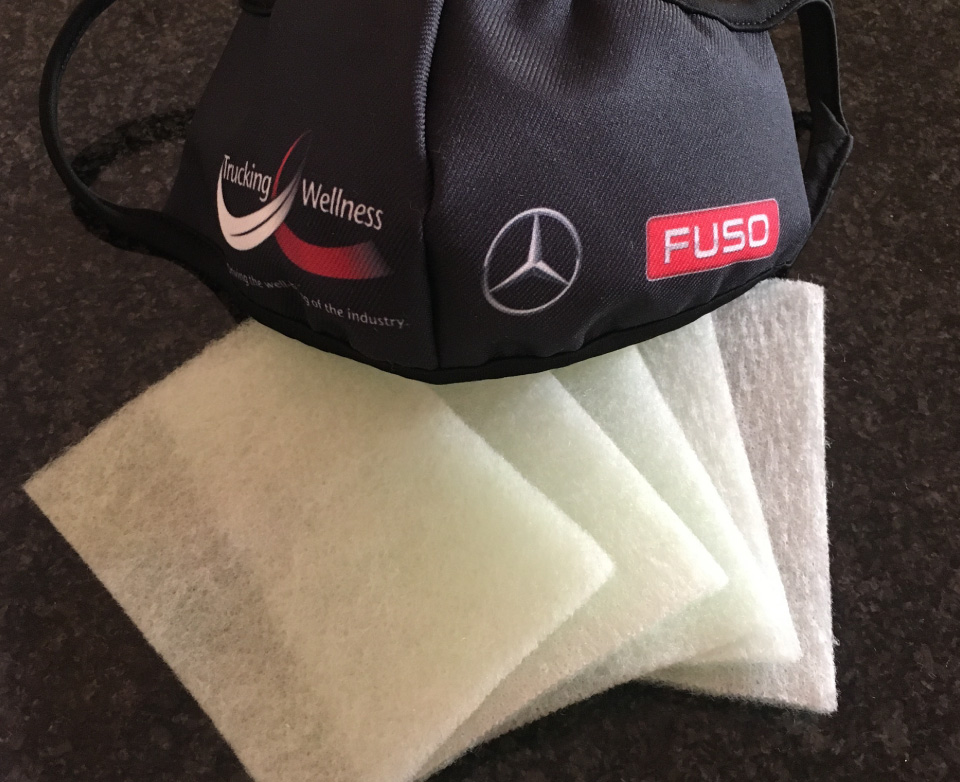 Trucking Wellness
---
Daimler Trucks & Buses plays a role to curb the spread of the Coronavirus in the trucking
industry
4000 facemasks to be distributed to truck drivers across 21 mobile and 21 national fixed
roadside trucking wellness centers in South Africa
Daimler Trucks & Buses Southern Africa extends a helping hand "For all who keep Africa
moving
PRETORIA, SOUTH AFRICA, it was the year 2009 when Daimler Trucks & Buses Southern Africa (Pty) Ltd (DTBSA) partnered with the Trucking Wellness Programme, an initiative of the National Bargaining Council for the Road Freight and Logistics Industry, to ensure the health and wellbeing of truck drivers on our roads. Over 10 years later, the work initiated through this partnership has grown to positively impact thousands of lives on and off our roads, while evolving to include targeted wellness programmes for drivers, driver trainers, healthcare providers and DTBSA fleet owners.
Today, in the wake of the coronavirus pandemic, the wellness of the trucking industry remains more critical than ever as our economy grapples under the immeasurable effects of this unprecedented season. Of great importance is the health and safety of truck drivers leading the frontline charge, in the delivery of goods and services in what has become unusual operating conditions. It is for this reason that Daimler Trucks & Buses collaborated with the Trucking Wellness Programme to donate 4000 reusable facemasks to truck drivers across South Africa, in an effort to combat the spread of the coronavirus within the trucking industry.
"As Daimler Trucks & Buses we continue to recognize the importance of the trucking industry on the economy and are therefore extremely honored to assume responsibility in taking action to fight the spread of the pandemic with this donation. Furthermore, it's always a pleasure to strengthen and expand the great work undertaken by the Trucking Wellness team, which aligns strongly to our undisputed purpose to keep Africa moving", commented Michael Dietz: CEO Daimler Trucks & Buses Southern Africa.
Each truck driver will receive a reusable facemask, which contains a pack of 5 filters, upon visiting any of the 21 mobile and 21 national fixed roadside wellness centers located on all major trucking routes and South Africa's borders.
Trucking Wellness had this to say" this donation is important to Trucking Wellness as it confirms DTBSA's longstanding commitment to support our health and safety initiatives for the road freight industry. Handing out facemasks of such a good quality further reinforces the value DTBSA places on the wellbeing of truck drivers. This will certainly serve as a token of appreciation to not only the truck drivers, but to our roadside wellness centers staff, who have worked tirelessly since the inception of the lockdown," said Tertius Wessels: Managing Director of Corridor Empowerment Project appointed by the NBCRFLI to manage Trucking Wellness on their behalf.
The facemasks were officially handed-over to the Trucking Wellness team by employees of DTBSA on July 9, 2020 at the Rodekop Truck Stop, in the East of Johannesburg
Media enquiries:
Mpho Matseba
Tel: 012 673 6129
Cell: 082 377 7251
E-mail: mpho.matseba@daimler.com
Daimler Trucks & Buses Southern Africa at a Glance Since the invention of the truck over 120 years ago, Daimler has been a pioneer in the commercial vehicle sector and is today one of the world's largest commercial vehicle manufacturers. Established in South Africa over 60 years ago, Daimler Trucks & Buses together with its brands provide optimal experience, expertise and attractive products and services to its customers. With a Southern African footprint, our success is based on our strong brands inclusive of Mercedes-Benz Trucks and Buses, FUSO Trucks along with Freightliner parts and services. Our comprehensive product range is backed by our value-added services in Fleetboard, Fleetboard Professional Services, TruckStore and Mercedes-Benz Financial Services. All our products are proudly assembled in our production plant in East London, South Africa.