FUSO Trucks pays it forward!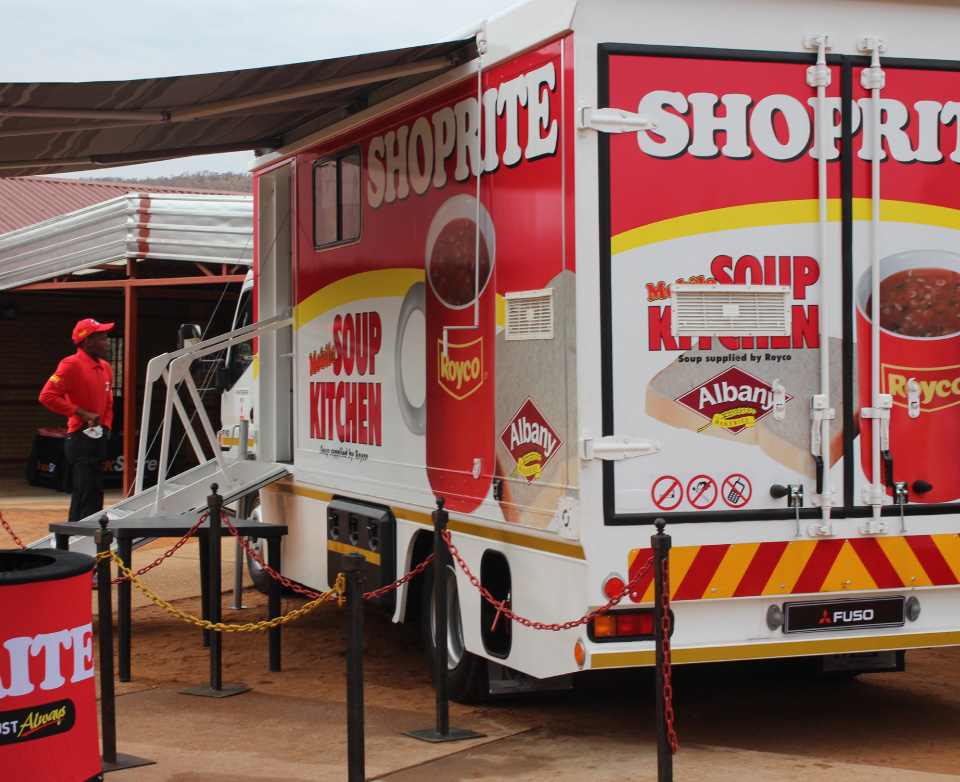 FUSO and Shoprite partner up in support of Soup Kitchen Project
---
PRETORIA, SOUTH AFRICA, it seems like only yesterday that FUSO, a brand of Daimler Trucks & Buses Southern Africa began its relationship with the Shoprite Mobile Soup Kitchens. It was actually the year 2015 when FUSO made a decision to pay it forward by sponsoring the FUSO Canter FE8- 150 to aid the Shoprite Mobile Soup Kitchens. The purpose of this project is to provide hunger relief, through the daily supply of meals within impoverished communities. Converted into a mobile soup kitchen, the FUSO Canter has contributed to feeding many lives across South Africa since the inception of the sponsorship. With the recent country lockdown alone, the FUSO sponsored truck has fed over 83 000 meals and supported over 150 non-profit organizations in Secunda.
"As FUSO Trucks, we knew we had to further our commitment to Shoprite by donating the current Canter FE8-150, which will allow them to continue their work in and around the Secunda community. We are proud to support initiatives such as these that act to change the lives of others," commented Ziyad Gaba; Head of FUSO Trucks Southern Africa.
"Hunger relief is at the heart of our efforts to bring sustainable change to the communities we serve. FUSO Trucks have helped us impact lives in exactly the way we want to, which is what has made this long-term partnership so gratifying," says Lunga Schoeman, CSI Manager for the Shoprite Group.
The impact Shoprite Mobile Soup Kitchens has had over the last few years has been immeasurable. Their work and passion is evident in the manner in which they drive this initiative in and around communities of South Africa. The FUSO truck will definitely further their reach and bring hunger relief to many more lives.
Media enquiries: Mpho Matseba
Tel: 012 673 6129
Cell: 082 377 7251
E-mail: mpho.matseba@daimler.com