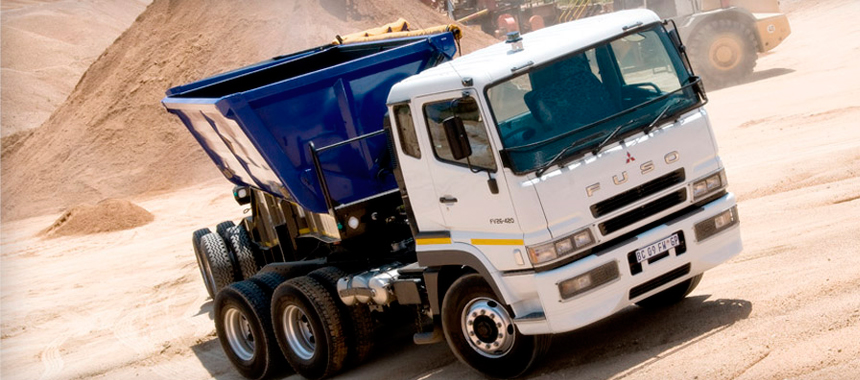 Dikala: Powered by women and FUSO toughness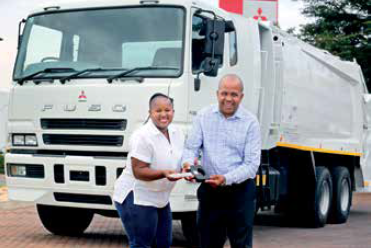 Dikala: Powered by women and FUSO toughness
---
Dikala Plant Hire's aim – to be a leading South African plant and waste management company – is well within reach as the company acquired 13 FUSO trucks that will allow them to do exactly this.
Dikala took delivery of two FUSO FV26-420 compactors, one FN25-270 Crane, two FE6-109 water tankers, three FM15-270 six-cube tippers, one FE7-136 three-cube tipper and four FE6-109 drop-sides, making theirs one of the most comprehensive FUSO fleets on any site. All 13 trucks were supplied to Dikala by Sandown Commercial Vehicle Centurion (SCVC).
'Two of the most critical components of a relationship are reliability and knowing that your partner has your best interests at heart. This is what Sandown and FUSO have brilliantly afforded us ever since we started this partnership,' said Sarah Poto, managing director of Dikala Plant Hire. Founded in 2009, this fully female-owned company based in Johannesburg has long-term plans to grow nationally.
'We started off with a few vehicles but are expanding rapidly,' says Sarah. 'The best part is that we're doing it with vehicles that have a reputation for not breaking down – and that makes us sleep well at night.' 'Dikala came to see us late last year when they were under pressure to supply a number of vehicles to the Bela-Bela municipality,' says André Oosthuizen, sales executive at SCVC. 'It was tough, but we managed to supply the vehicles in time and according to the prescribed specifications. Everybody pulled together to meet the deadline and some of the body-builders even worked through the December festive season.