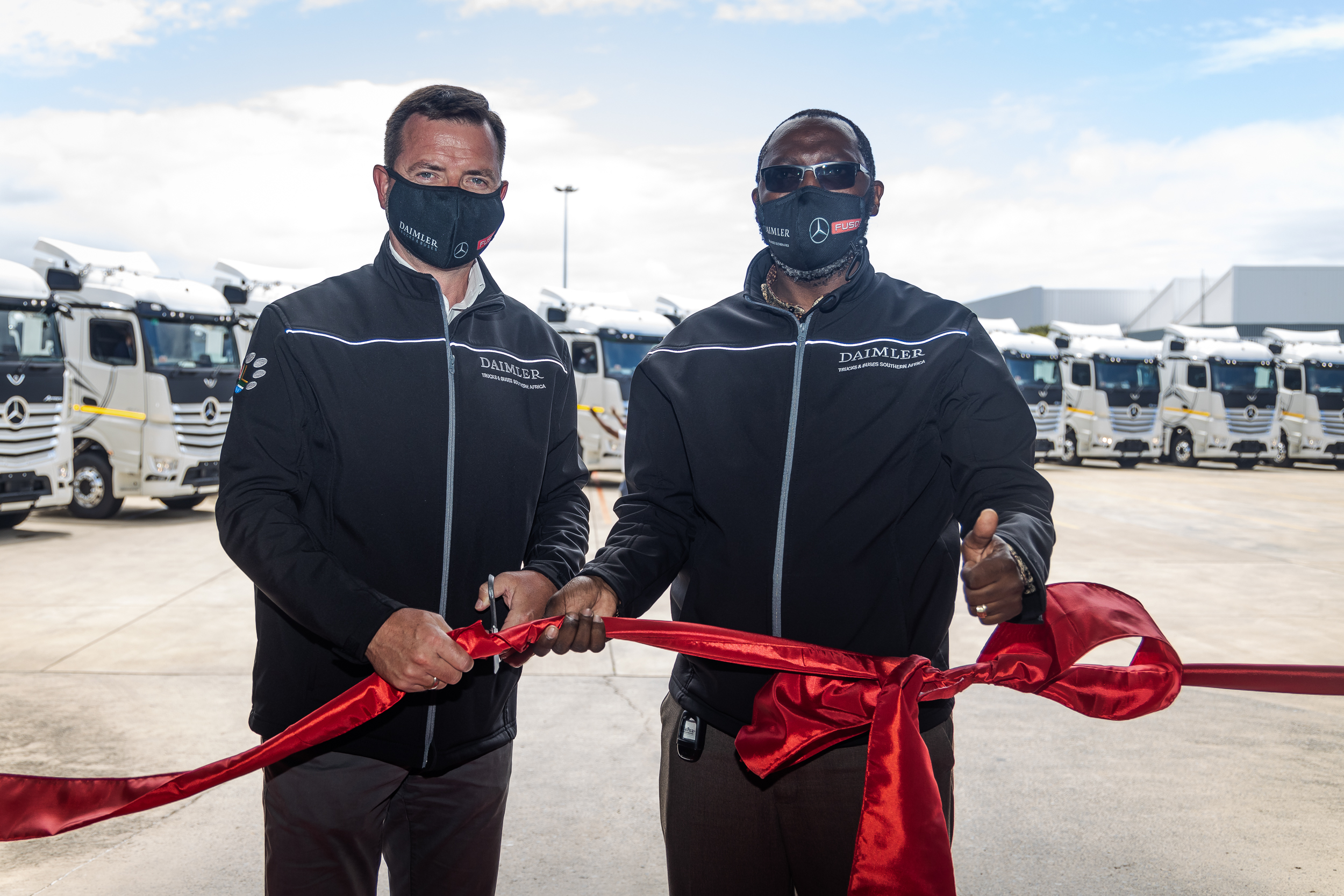 Daimler Trucks & Buses Southern Africa celebrates 60 years of Assembly in South Africa!
---
SOUTH AFRICA, PRETORIA – 23 November 2021 officially marked the beginning of the 60th Anniversary celebration for one of the major CKD Assembly Plants in South Africa, Daimler Trucks & Buses Southern Africa (DTBSA) East London Plant. This momentous occasion which to a significant extent is also known as the "Diamond Anniversary", started in 1962 when the first Ltype Mercedes-Benz truck rolled off the production assembly line. Today, after nearly 60 years of producing ground-breaking vehicles, this Plant is regarded as one of the cornerstones of the Daimler CKD production networks outside of Germany. Located 3 kilometres away from the East London Port, it further continues to be a shining example of the pre-eminent workforce and manufacturing excellence for the local market as well as the driving force behind the positive economic growth in the Eastern Cape.

Commenting on this significant milestone Michael Dietz, President and CEO Daimler Trucks & Buses Southern Africa: "I am extremely proud of the rich history and the strong heritage that we have built over the years. This significant milestone serves as a strong reaffirmation of our ongoing commitment to offering innovative trucks and buses that are engineered, developed, and rigorously tested to meet the unique requirements of our customers. Looking back, I can safely say that our plant which boasts first-class facilities and the best equipment has been successful because of our people, their exceptional performance, passion for excellence, and willingness to go the extra mile to ensure high-quality. It is for this reason that we will continue to invest in the Eastern Cape region and its people to ensure positive economic impact". To kick-off the celebration of the 60th Anniversary, 60 Mercedes-Benz Actros 2645LS and 2652LS models, which currently have a range of state-of-the-art features, will be further enhanced with the 60th edition features and fitted with high-quality accessories. Just like the Actros itself, these meet the Mercedes-Benz highest standards of quality to ensure Safety, Efficiency, and Comfort. They further add an extra sparkle making the cab feel like home and making each new day on the road something to look forward to.

Looking ahead into 2022, which is the official celebratory year, DTBSA is pleased to announce that the celebrations of this historic milestone will be carried forward throughout the year. A key symbol would be the application of a 60th Anniversary badge on every Mercedes-Benz and FUSO truck produced in the plant in 2022, along with the application of the badge on its Mercedes -Benz Bus range.
Congratulations are in order for Daimler Trucks & Buses for this commendable achievement!
Media enquiries:
Lisanda Mcetywa
Tel: 012 677 1792
Cell: 076 236 4781
e-mail: lisanda.mcetywa@daimler.com