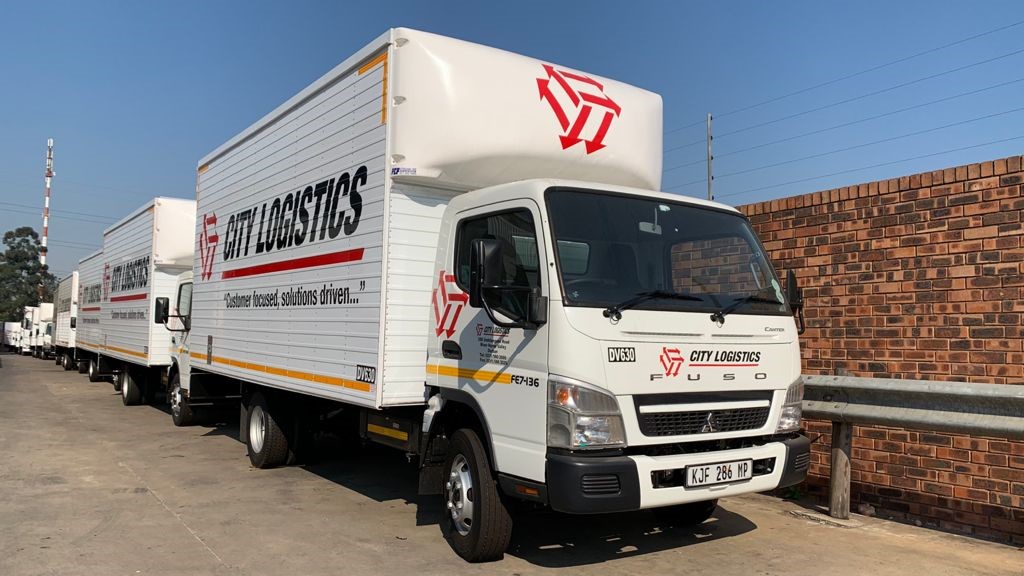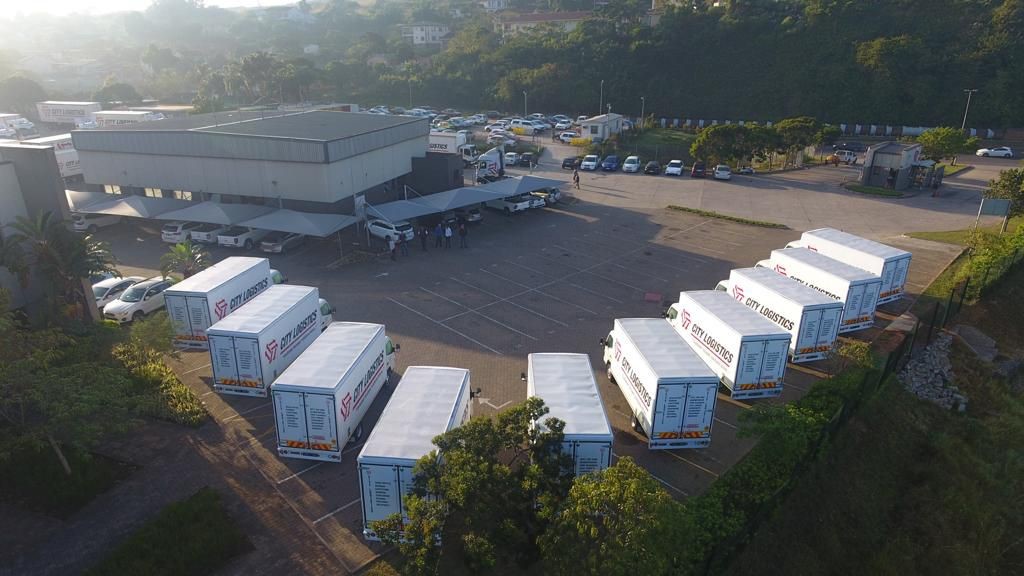 FUSO Trucks expands City Logistics' fleet with a major handover of 43 trucks
---
City Logistics is a proudly South African company, renowned for its excellent service and ability to cater directly to the unique needs of customers in the transport and logistics industry. The FUSO brand has built a strong name for itself over the years with this Durban-based company, offering robust and purpose fit vehicles as well as best-in-class service to match their business needs. In July 2021, FUSO Trucks cemented this long-standing partnership with a substantial handover of 43 FUSO Canter FE7-136 units through their dealerships; NMI-DSM Durban and McCarthy Kunene.
This marks a significant milestone in the expansion of City Logistics' fleet, which has now doubled the volume of FUSO products, taking the total fleet of the company to approximately 1200 vehicles. In addition to this, the inclusion of the extended warranty plan as part of value-added services on these new trucks will ensure that the company continues to spearhead in supply-chain management process, adding value and providing cost-effective solutions and services for all who "Keep Africa Moving".
 Anthony Naicker, Director City Logistics comments on FUSO Trucks: "Our journey with this brand dates back to five years ago when we placed the different FUSO trucks through their paces for six months. The data we gathered after the testing gave us a good standpoint to want to be a part of the trusted FUSO brand. FUSO products continue to offer us excellent total cost of ownership, due to unmatched payload, and extremely competitive fuel efficiency, and to date, these remain our key buying factors. Attributing also to this meaningful partnership is the solution-oriented attitude and unwavering support from this amazing team, as well as the exceptional service we continue to receive from the NMI-DSM dealership in Durban. I can confidently say that we have no regrets by associating with this brand and as we continue to expand our footprint, we are excited about future partnerships".
Maretha Gerber, Vice President, Sales and Marketing Daimler Trucks & Buses Southern Africa adds on this ongoing partnership: "With our proven success of delivering "Simply Better Trucks" to our valued customers, we are pleased to have exceeded the expectations yet again of one of our long-standing partners. City Logistics is more than just a customer to us, they are an integral part of our brand through their valuable contribution to our product development and future mobility solutions. It is an absolute pleasure to be associated with a company that lives and breathes service excellence and innovative solutions. We will continue to work closely with this thriving company to ensure that they get the best vehicles and services in line with their business requirements to better serve the growing demands of their customers across Southern Africa".  
Today, this forward-thinking company has employed approximately 3 500 dedicated and qualified employees within the group. It has a national footprint across all major centers and cross border; Botswana, Lesotho, Namibia, and Swaziland. With a customer base predominantly made up of major retailers and distributors, the company offers an array of services in distribution, line haul, advertising, warehousing and proudly boasts 16 branches currently with Durban Riverhorse Valley being the Head Office.  
From the onset precisely 33 years ago, City Logistics has shown a clear commitment to South Africa and its people. In the wake of the recent unrest in some parts of KwaZulu Natal and Gauteng, City Logistics also took part in several initiatives in KwaZulu Natal driven by Mr Price Group, City Hope Disaster Relief and Celebrate Life transporting the much needed food parcels, hygiene and clothing parcels to the affected communities.
Naicker alludes to the exciting plans ahead: "As a company, we are stronger, more resilient, and forging ahead with our business plans and aspirations for the remainder of the year and going into 2022. We have made a lot of infrastructure investments which we are hoping will be completed in the first quarter of next year. With the rapid shift towards new technology, we will be focusing heavily on automation, improving data and efficiency going forward. Whilst we are in high spirits and gearing up to be future-ready, I am eagerly waiting for the FUSO eCanter and Mercedes-Benz eActros vehicles, and for the record, I would like to be the first owner of these exciting electric vehicles in South Africa – no pressure to these brands".