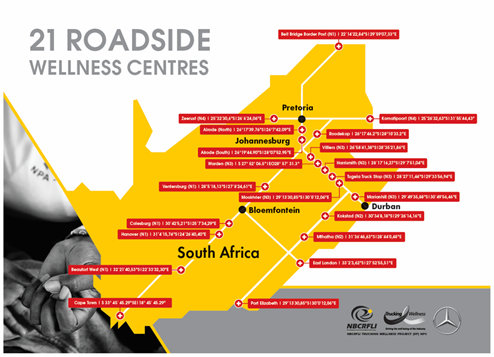 What is Trucking Wellness?
A primary healthcare delivery programme dedicated to the wellness of those employed in the Road Freight and Logistics Industry.
Background
The Trucking Wellness Programme was launched by the Road Freight Industry in 1999 to create HIV, AIDS and STI awareness amongst long-distance truck drivers, commercial sex workers and the vulnerable communities around truck stops.
The first priority is the prevention of diseases and the enhancement of healthy lifestyles. To this end, the 21 roadside Wellness Centres are staffed by registered nurses and counsellors who provide health information and holistic primary health care services to drivers, their partners, community members and commercial sex-workers. Aimed at truck drivers and women at risk, the Wellness Centres operate mostly at night.
Trucking Wellness also brings wellness to the workplace through a fleet of Mobile Wellness Centres providing onsite access to onsite health screening at the workplace of industry businesses at no cost to the business.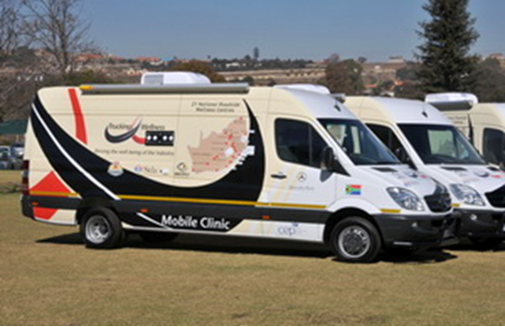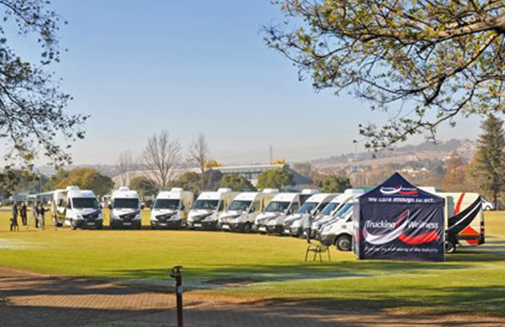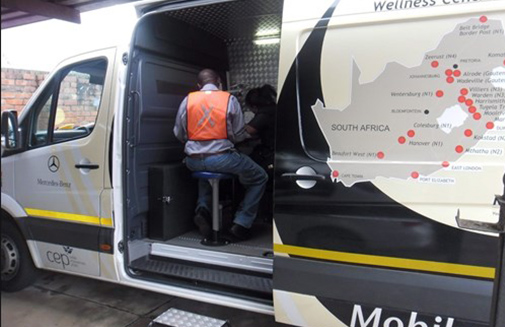 Services offered:
Trucking Wellness is dedicated to the prevention and early diagnosis of HIV and other lifestyle related diseases and are delivered through 21 roadside and fleet of mobile wellness centres for free:
Condom distribution
Health information
Health screening, counselling and testing
Primary health care services
Link to NBCRFLI's chronic treatment programme
Refer for further diagnosing, treatment and care
Determine industry health trends.
Trucking Wellness is internationally recognised as the leader in HIV prevention in the transport sector. Increase your business profits with healthy employees!
Contact the office at 011 914 1610 or visit our website at www.truckingwellness.co.za
Daimler Truck Southern Africa (DTSA) partnership
Daimler Truck Southern Africa has partnered with Corridor Empowerment Project (CEP), the NPO appointed to manage the Trucking Wellness Programme. This partnership, stretching over a decade, focuses on strengthening the Trucking Wellness Programme through increased profiling of the programme, technical input based on the lessons learned in their own Employee Wellness Programme, enhance the quality of healthcare delivered with annual CEP upskilling workshops, expanding employee wellness to their key customers and direct health information to truck drivers participating in Daimler Truck Southern Africa' Driver Training Programmes.
All these not only increase the value add to Daimler Truck customers, but strengthen the services available to all stakeholders in South Africa.