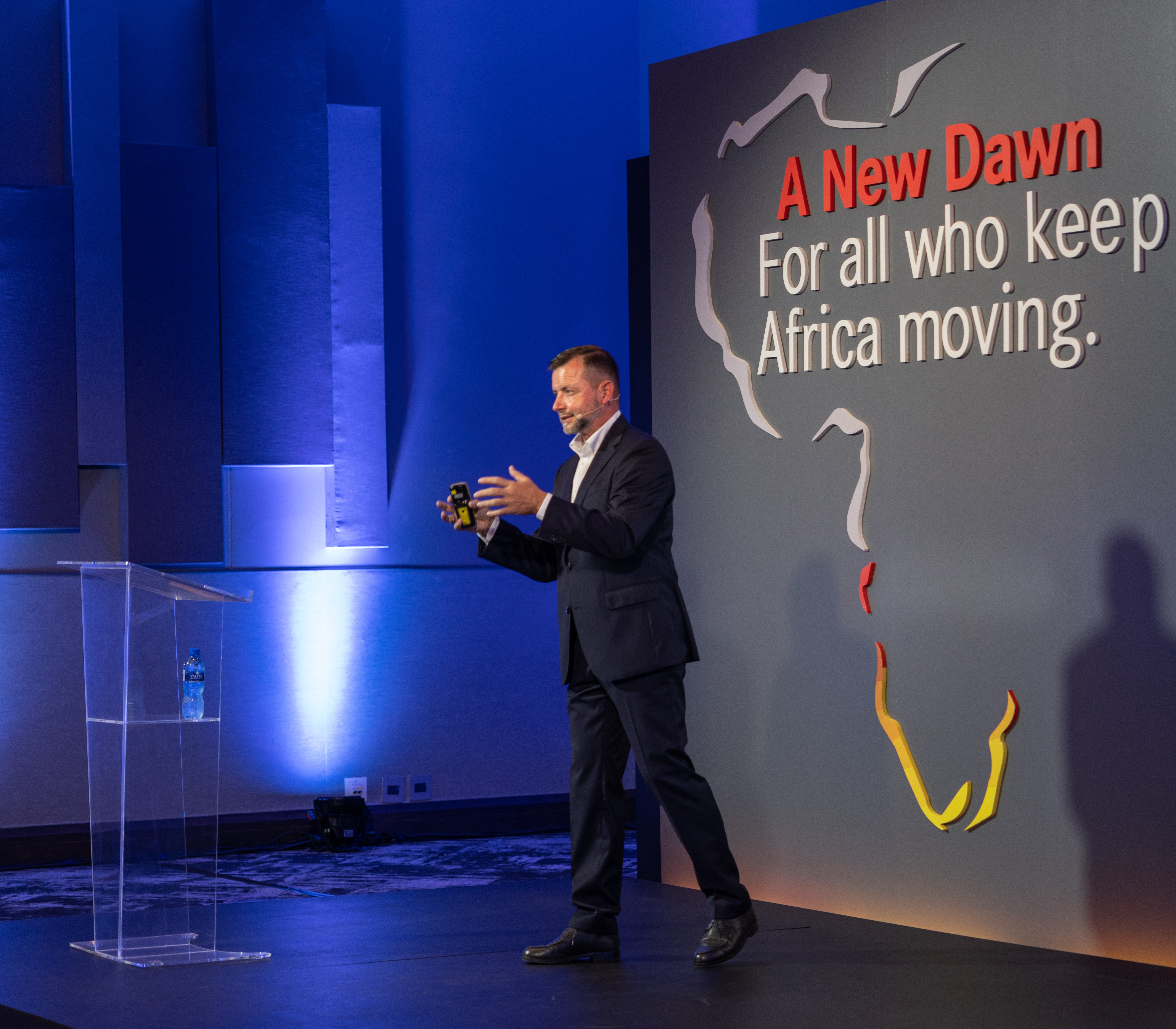 Daimler Trucks & Buses Southern Africa ushers in a new dawn for all who keep Africa moving!
- Daimler Trucks & Buses Southern Africa announces a new business structure following the separation of the global entity.
- With effect from 1 December 2021, Daimler Trucks & Buses Southern Africa will transition into a100% dedicated commercial vehicle business with customers at the core.
- Daimler Trucks & Buses Southern Africa invests up to R1 billion into the new set-up
SOUTH AFRICA, PRETORIA – Daimler Trucks & Buses Southern Africa (DTBSA) has been the pinnacle of the commercial vehicle industry for over 60 years, offering market-leading transport solutions and services across the region. The recently announced Daimler AG separation into two purely-play independent companies heralds a new dawn for DTBSA, as it prepares to officially transition into a completely independent and a wholly-owned subsidiary of Daimler Truck AG effective from 1 December 2021. This historic milestone represents the start of a profound reshaping of DTBSA, and with a truck and bus dedicated and customer-centric corporate structure going forward, the company will continue to drive a sustainable transport system to better serve the growing business needs of the Southern Africa market.
Michael Dietz, President and CEO Daimler Trucks & Buses Southern Africa comments on the new business structure: "This is indeed a massive turning point for us as DTBSA and a huge investment for the Southern Africa market. We have done some ground-breaking changes previously, like the establishment of DTBSA as a legal entity in 2019 and more recently the founding of our very own captive financial mobility services, Daimler Trucks Financial Services (DTFS). I firmly believe that the new set-up promotes the necessary focus into our core business, creates favorable conditions for us to be more competitive and accelerates the development of key technologies for us to continue to provide cutting-edge products and services to fulfil the special needs of our customers. It is without a doubt that this independence is fully aligned with our growth strategy and further strengthens our foothold within the markets we operate in. As we gear up to a smooth transition, our commitment for all who keep Africa moving remains unchanged".
In totality, a significant investment of up to R1 billion has been made available to ensure continuity in operation, adequate resources, and suitable working infrastructure for the DTBSA business. This new robust set-up will comprise of the Sales and Marketing, Customer Service & Parts (CSP), Own Retail, Manufacturing Plant, Value-added services which include; TruckStore, FleetBoard, Mercedes-Benz Uptime, Service24h, TruckParts, and FUSO Value Parts (FVP).
In addition to this, for the first time as part of the new structure, DTBSA will have a dedicated captive financial and mobility service - Daimler Truck Financial Services South Africa (DTFS). As a wholly owned subsidiary of DTBSA, DTFS will play a fundamental role in driving sales with tailor-made financing, leasing, and mobility solutions, increasing retention and building customer loyalty which enables a commercial vehicle dedicated and customer-centric support to the market.
Furthermore to the new business, the DTBSA production plant in East London will continue to operate from the main location with clear and seamless integration of Mercedes-Benz and FUSO brands and will have the same level of access to the key production areas i.e. Harbor, depots/storage centers, testing ground, and Training Academy.
DTBSA and its dedicated partners remain fully committed to the future of Southern Africa, as we welcome a new dawn for all who keep Africa moving.
Media enquiries:
Lisanda Mcetywa
Tel: 012 677 1792
Cell: 076 236 4781
e-mail: lisanda.mcetywa@daimler.com

Daimler Truck Southern Africa at a glance
Established in South Africa approximately 60 years ago, Daimler Truck Southern Africa together with its brands provide an optimal experience, expertise, and attractive products and services to its customers. The Company's success is based on its strong brands inclusive of Mercedes-Benz Trucks, Mercedes-Benz Buses, FUSO Trucks in addition to offering parts and services for Freightliner and Western Star Trucks. Its comprehensive product range is backed by market-leading value-added services in Fleetboard, TruckStore,
TruckTraining, and Daimler Trucks Financial Services. With a Southern African footprint that includes South Africa, Namibia, Lesotho, Botswana, Eswatini, Malawi, Mozambique, Zimbabwe, and Zambia, the company is headquartered in Pretoria, the capital city of South Africa, and all its products are assembled locally in its East London production plant.