Corporate Social Responsibility
At Daimler Truck Southern Africa, we are guided by our common purpose statement "For All Who Keep Africa Moving". It is this very statement that drives us to partner with organizations and initiatives that strive to improve, uplift and empower the communities in which we operate, in addition to ensuring the health and wellbeing of many on and off our roads.
Flagship Project - Trucking Wellness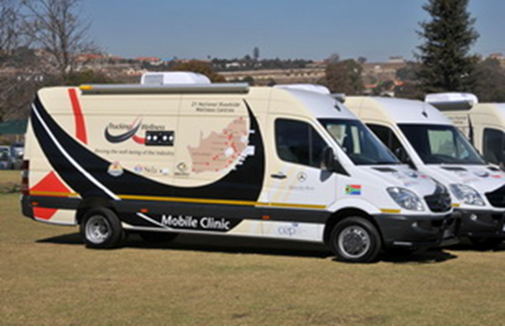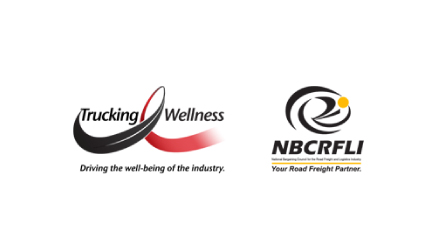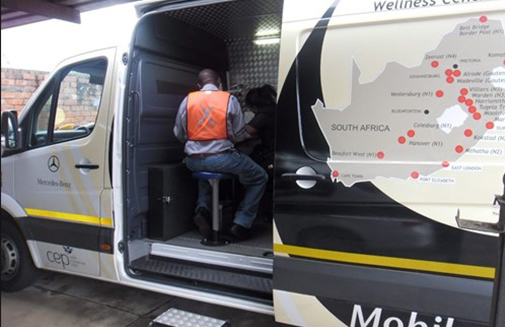 WHAT IS TRUCKING WELLNESS?
A primary healthcare delivery programme dedicated to the wellness of those employed in the Road Freight and Logistics Industry.
BACKGROUND
The Trucking Wellness Programme was launched by the Road Freight Industry in 1999 to create HIV, AIDS and STI awareness amongst long-distance truck drivers, commercial sex workers and the vulnerable communities around truck stops.
The first priority is the prevention of diseases and the enhancement of healthy lifestyles. To this end, the 21 roadside Wellness Centres are staffed by registered nurses and counsellors who provide health information and holistic primary health care services to drivers, their partners, community members and commercial sex-workers. Aimed at truck drivers and women at risk, the Wellness Centres operate mostly at night.
Trucking Wellness also brings wellness to the workplace through a fleet of Mobile Wellness Centres providing onsite access to onsite health screening at the workplace of industry businesses at no cost to the business.
Recent Projects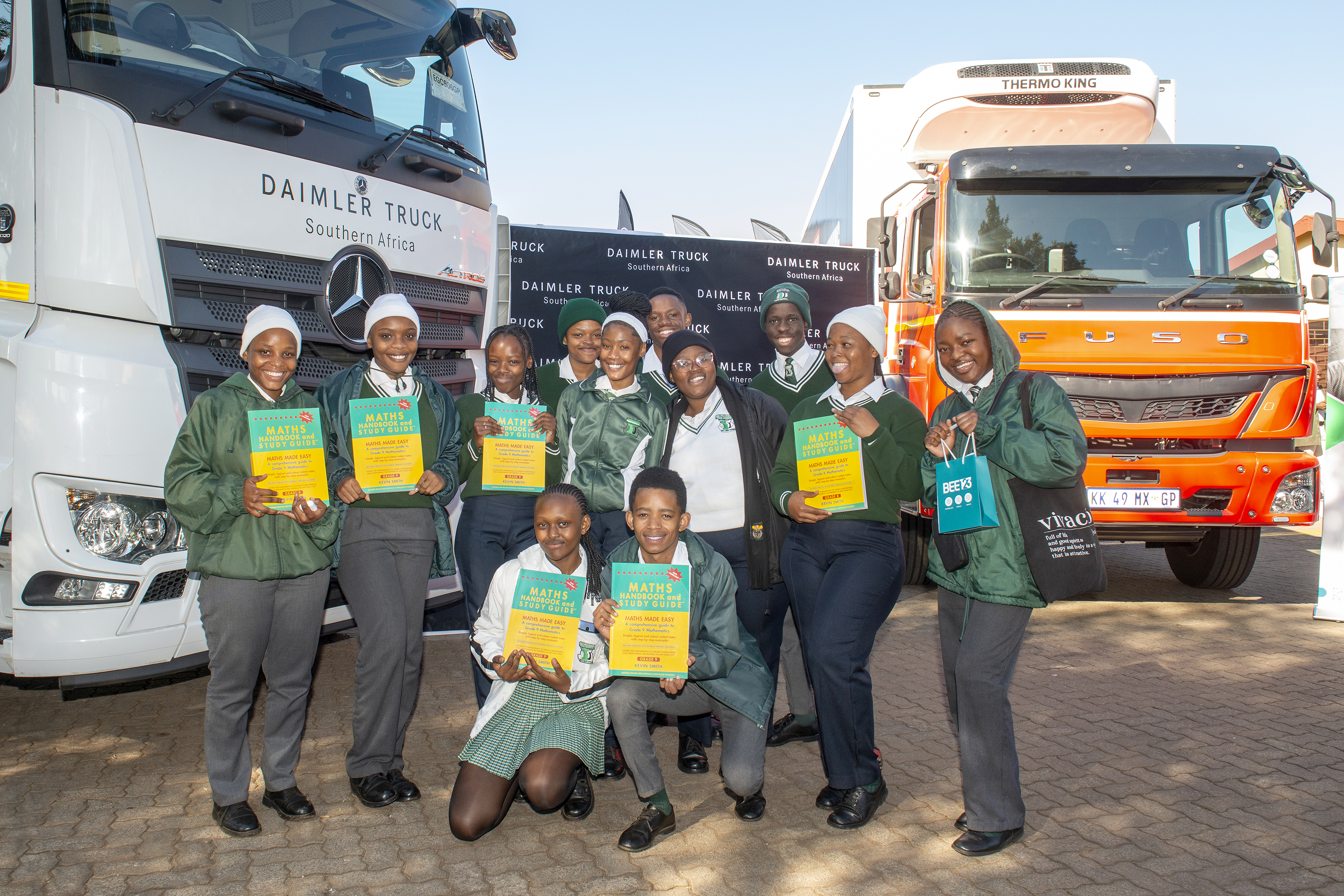 Daimler Truck Southern Africa sponsors mathematical handbooks and study guides worth R1000,000.00 to schools in gauteng and the eastern cape.
Daimler Truck Southern Africa (DTSA) splits the sponsorship, equally between the Phelindaba Maths, Science, and ICT School of Specialisation in Pretoria and Ulwazi Highschool in East London.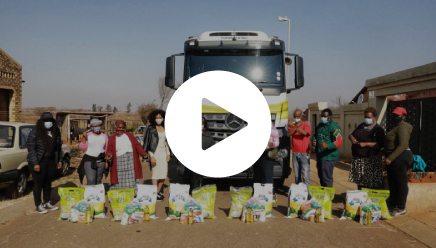 The Gift of the Givers Foundation
Daimler Trucks & Buses Southern Africa, Mercedes-Benz South Africa, and Mercedes-Benz Financial Services joined forces with Gift of the Givers Foundation to support disaster-relief efforts.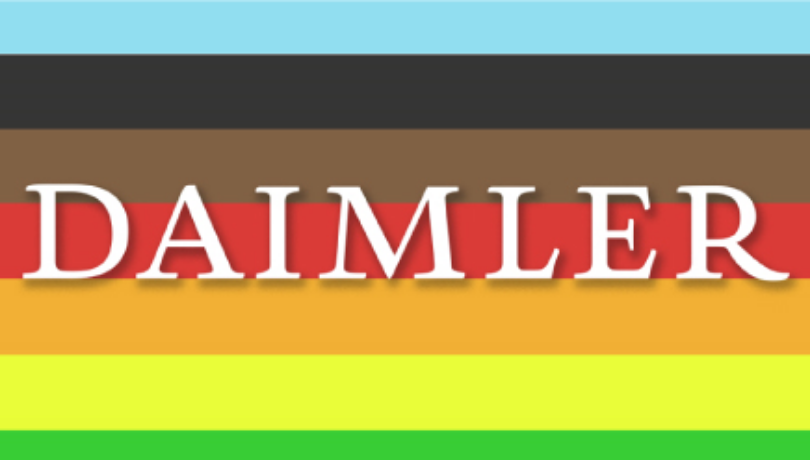 Johannesburg Pride
DTSA in collaboration with the Mercedes-Benz South Africa Group of Companies made a financial contribution to Johannesburg Pride NPC, in support of the organizations' strong advocacy towards diversity and inclusivity.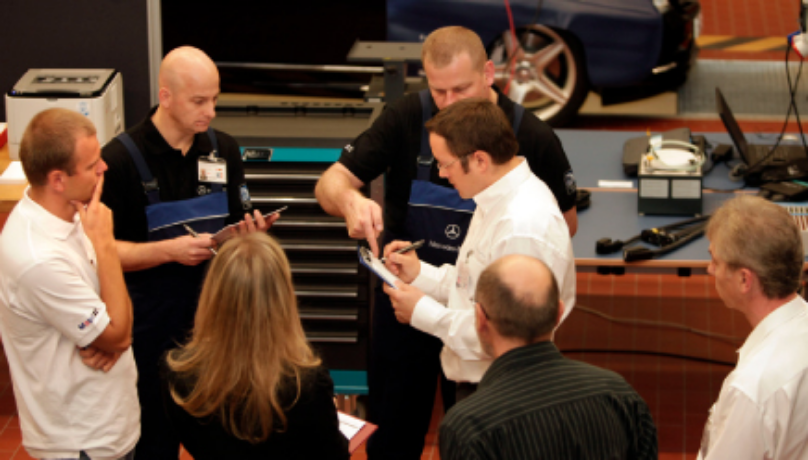 Employee Volunteer Programme
The Daimler Truck Southern Africa (DTSA) Employee Volunteer Programme (EVP), is an in-house programme, focused solely on motivating our employees to continuously serve the communities in which we operate in. This will in-turn keep our people engaged & inspired to make a difference and an impact through various volunteer initiatives.